Analytics functionality
Learn all functionality of analytics platform and its tag manager.
Tag manager
Basic analytics
Enhanced analytics
Data privacy
Data accuracy
Advanced functions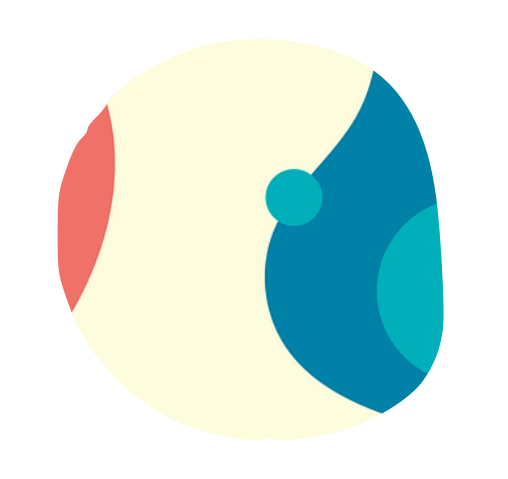 Tag manager
Manage your scripts with a tag manager that is not blocked by ad blockers
Manage third party marketing application tags in a simple
manner.
Implement as many tags as you want. There are no
limitations.
Create tags, variables and triggers.
Matomo Tag Manager comes with a set of preconfigured
variables that you can use right away without having to
configure them. Whenever you want to use them, you just
select them and that's it.
Data Layer
The data layer is used by advanced developers and analysts
in order to fully take advantage of a TMS. It easilly works with
GTM data layers but you can create your own data layer with
simple codes.
Easy add tags for analytics, conversion tracking, newsletter
signups, exit popups and surveys, remarketing, social
widgets, affiliates, ads and more
Standard metrics and reporting
All standard visitor metrics and reports including location,
device, OS, and engagement behaviour.
Full channel referrers information, insights to direct, search engine, paid media, social media, external website and email marketing referrer traffic.
Downloads and outlinks
Analysis on items that are downloaded off your website and
clicks to external websites without having to setup manually.
and more …
Comprehensive custom campaign insights.
Website behaviour – tracking behaviour on your website including entry pages, exit pages, page titles, site search and event tracking.
Real-time info about user behaviour and real-time user-flows
Visitor Profile helps you to understand your visitors'
individual behavior by summarizing and listing your visitors'
visits.
Unbiased search engine reporting
Ecommerce reporting – track where your revenue is coming
from with comprehensive ecommerce insights.
Google Analytics data importer
You can import your historic Google Analytics data directly
into your Matomo with the Google Analytics Importer tool.
Custom dimensions
With Custom Dimensions you can assign any custom data to
your visitors or actions (like pages, events, …) and then visualize the reports of how many visits, conversions, pageviews, etc. there were for each Custom Dimension.
Advanced Segmentation
Matomo tracks visitors to your website and displays reports describing who they are and how they behave. You can use
these reports to find out: where they live, what they're interested in, who sent them to you and much more.
Get organic traffic (unique!)
Some years ago most search engines decided to hide keywords from the referrer urls, which made it impossible for
web analytics tools to report reliable keyword statistics.
Using this feature you can now get back powerful insights
into how your audience searches on Google.
100% data ownership
Data ownership on client's side. Direct access to the data that could be exported or integrated with other analytics, CRM or data visualisation tools.
Private Instance
Servers within EU (GDPR-compliant cloud infrastructure,
hosted in EU.
Data stored in EU
Advanced Privacy Controls
User privacy is ingrained into everything we do at Matomo
so you can remain in complete control.
Anonimization. Anonimize sensitive tracking data.
Cookie consent
Managing of users cookie consent wit a built-in tool.
GDPR Manager
To be GDPR compliant is one thing but to have a GDPR
Manager ensures you are in full control when processing your user's personal data.
GDPR Tools
GDPR Manager ensures you are in full control when
processing your user's personal data.
Real data
The data you see is real. There are no data samples.
Unsampled Reports
Ensure you have accurate data when it comes to your reporting.
Real-time API
Analytics Web API used to request all Matomo reports and to
manage system, Tracking Web API: used to record data in Matomo using the JavaScript Code, or using the other languages.
Data export
The data displayed on the visitor profile can be exported to
other formats, such as XML, JSON, CSV, etc. or access the
visitor profile via Web API.
Log Analytics
You can use server log analytics as an alternative method for tracking your website's users if the Javascript tracking method isn't feasible or if you need to comply with strict security policies.
Advanced functions
Define what Goals on your website are important to you and measure the success of these Goals. Map the step-by-step
funnel process to measure drop-offs and increase
conversion rates.
Multi Attribution
Use the Multi Attribution model to measure First and Last
Interactions of your digital channels. It lets you assign a
value to each visit prior to a conversion or prior to a sale.
A/B Testing – Conduct A/B and multivariate testing to see
what content resonates with your audience
Measure the success of the forms on your website. Forms
are an important part of the conversion process and you
need to ensure your customers are filling them in effortlessly.
Form Analytics gives powerful insights into how your visitors
interact with your forms. It adds many new segments,
reports that help you find the pain points in your forms. This
lets you ultimately optimize your forms and maximize your
success.
Comprehensive content analysis feature to ensure you get
insights into how well your content is performing.
How often a specific ad or a banner was displayed and
viewed by your visitors on any of your pages and how often
a visitor actually interacted with them?
Session recording and heatmaps available as an addon (additional cost).
Get video recordings of your customer's interactions on your
webpages. This way you understand their expectations,
problems they may have, usage patterns, and can improve
the usability on your website.
You can then replay these interactions in a video to see
exactly how a visitor interacted with your website. If you
have recorded many sessions and want to slice and dice
your visitors, you can apply any of over 100 Matomo
segments to find the recorded sessions of a specific target
groups.
Visualize you customer's behaviour on your webpages with
Heatmaps; including colour coded hotspots for where users
have clicked and scrolling behaviour.
It includes click heatmap, mouse move heatmaps and
"Above the fold" map.